The contagious coronavirus outbreak at the end of 2019, which the WHO named as COVID-19 (formerly 2019-nCoV), led to a medical emergency across the world.
Similar infections are caused by human alpha and beta coronaviruses such as 229E, NL63, OC43 and HKU1.
Various research labs and Centers are responsible for brining in medicine to contain contagious coronavirus outbreak and sources of Europe Spain based clinical trial media lists below activites :
Serum Institute of India (SII) is collaborating with Codagenix, a US-based biopharmaceutical company, to develop a cure for coronavirus using a vaccine strain similar to the original virus. The vaccine is currently in the pre-clinical testing phase, while human trials are expected to commence in the next six months. SII is expected to launch the vaccine in the market by early 2022.
Southwest Research Institute is using its virtual screening called Rhodium to identify potential drug candidates for treating coronavirus from more than two million drug compounds. The most promising compounds will be identified for further development.
Zydus Cadila announced the launch of an accelerated research programme to develop a vaccine for COVID-19 using two novel approaches. The first approach includes the development of a DNA vaccine against the viral membrane protein of the virus, while a live attenuated recombinant measles virus (rMV) vectored vaccine will be developed in the second approach. The rMV-based vaccine works by inducing specific neutralising antibodies, which will provide protection from the coronavirus infection.
NanoViricides, a clinical-stage company, is working on developing a treatment for nCoV-2019 using its nanoviricide® technology. The company's technology is used to develop ligands that can bind to the virus in the same way as a cognate receptor and attack various points of the virus.
Vir Biotechnology, a clinical-stage immunology company, announced on 12 February that it has identified two monoclonal antibodies that can bind to the virus that causes COVID-19. The antibodies target the spike (S) protein of the virus by entering through the cellular receptor ACE2.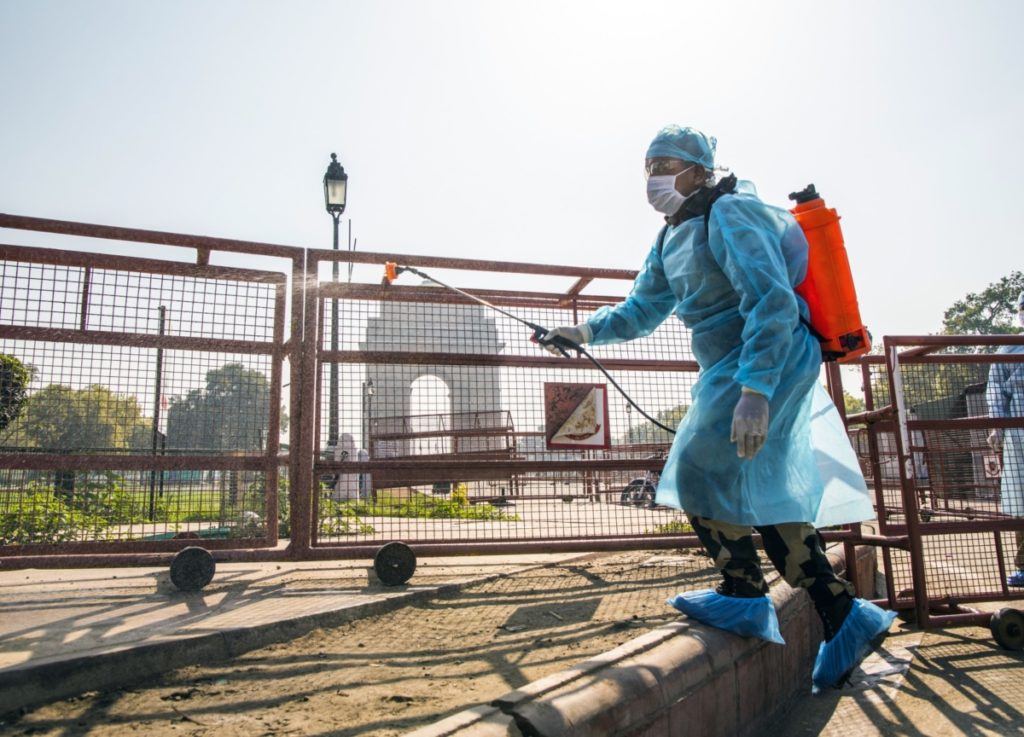 The company has formed a partnership with WuXi Biologics on 25 February to commercialise the antibodies identified to treat coronavirus. If approved, Wuxi will have the rights to market the therapies in China, while Vir will retain the marketing rights in other countries.
Vir has also partnered with Alnylam Pharmaceuticals to identify siRNA candidates targeting SARS-CoV-2. It has formed another partnership with Biogen for cell line and process development and manufacturing of the antibodies.
Abbvie's HIV protease inhibitor, lopinavir is being studied along with ritonavir for the treatment of MERS and SARS coronaviruses. The repurposed drug is already approved for the treatment of HIV infection under the trade name Kaletra®.
The combination is listed in the WHO list of essential medicines. Lopinavir is believed to act on the intracellular processes of coronavirus replication and demonstrated reduced mortality in the non-human primates (NHP) model of the MERS.
Lopinavir/ritonavir in combination with ribavirin showed reduced fatality rate and milder disease course during an open clinical trial in patients in the 2003 SARS outbreak.
Cipla is also reportedly planning to repurpose its HIV drug LOPIMUNE, which is a combination of protease inhibitors Lopinavir and Ritonavir, for the treatment of coronavirus.
A licensed generic of Kaletra®, LOPIMUNE is currently available in packs of 60 tablets each, containing 200mg of Lopinavir and 50mg of Ritonavir.
Janssen Pharmaceutical Companies, a subsidiary of Johnson & Johnson, donated its PREZCOBIX® HIV medication (darunavir/cobicistat) for use in research activities aimed at finding a treatment for COVID-19.
Darunavir is a protease inhibitor marketed by Janssen. Anecdotal reports suggest darunavir as potentially having antiviral activity against COVID-19. It is, however, currently approved only for use with a boosting agent, and in combination with other antiretrovirals, for the treatment of HIV-1.
Janssen has no in vitro or clinical data to support the use of darunavir as a treatment for COVID-19. The drug is in the process of being evaluated in vitro for any potential activity against the coronavirus.
Further, Janssen has partnered with the Biomedical Advanced Research and Development Authority (BARDA) to expedite the development of a COVID-19 treatment.