Polling in five states has come to an end but the reports of EVM malfunction, EVM missing and violence during the polls has been dominating the Social media channels .
Amid ongoing assembly elections, a security breach in a strongroom where EVMs and VVPAT machines are kept after the polling is over until the day of counting has been reported across election run states
Splco brings you the Summary of Incidents :
During the assembly election in Rajasthan, reports of EVM malfunctioning were reported from the districts of Pali, Nagaur, Jhalawar and Bikaner. Not only this, an EVM was found lying on the road in the Shahabad area of Kishanganj Assembly Constituency in Baran district of Rajasthan.
When the Election Commission official were asked about it, nonchalantly they said, "It might have fallen off accidentally."
On Thursday, BSF sub-inspector was allegedly found using a laptop computer outside a strongroom housing Electronic Voting Machines in Bemetara district
An IPS officer denied his rights to vote inspite of voters ID has thanked Election Commission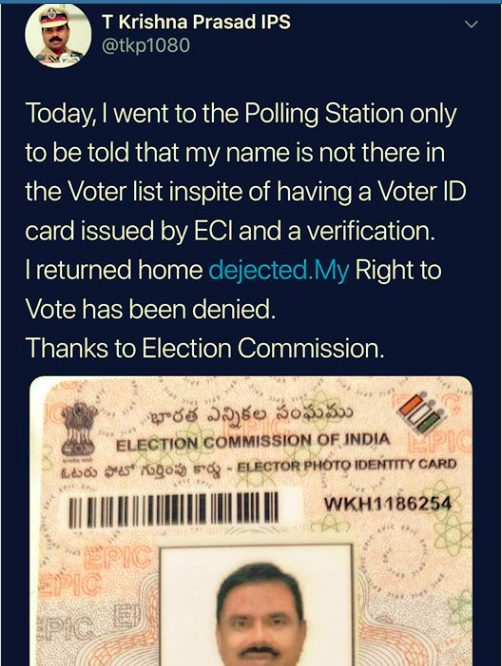 In yet another controversy in MP, EVMs were found in a hotel room belonging to a BJP leader.
On Wednesday, Election Commission ordered the removal of returning officer of the Khurai assembly seat in Madhya Pradesh after some EVMs and paper trail machines reached the strong room 48 hours after the elections were held. It was reported that these machines were meant as reserves and were not used in polling. Later, Khurai returning officer Vikas Singh was removed from his post.
Polling officer at Adarsh Nagar polling booth (No. 101) near the Sanganeri Gate in the city, a white-bearded polling officer, sporting a tilak on his forehead, had been insisting that voters press the Number 1 button on the EVM and cast their votes in favour of BJP candidate Ashok Parnami.
"We were asked to press the Number 1 button. Who is he to ask us to vote for a particular candidate?" grumbled Yusuf Qureshi.
When the media reporter inquired about the polling officer he was shoved and threatened by Lal Kothi SHO Raj Kumar Sharma. Later, the polling official was removed from duty.
Recently, Congress had handed over a memorandum to the Election Commission, raising issues like the EVM security inside strongrooms in poll-bound states.
The Congress leaders had also expressed shock over transportation of reserved EVMs to the strongroom in a school bus without a registration number in Madhya Pradesh.
Prashant Kumar, a Journalist, posted a video on Twitter and wrote, "Three men, claiming to be working with Reliance Jio, apprehended from strongroom in Chhattisgarh's Jagdalpur. EC comes up with a lame explanation: They were there to "check mobile signals". Second time when security of Strong Room has been breached in Chhattisgarh."
However, news agency ANI reported, only two persons detained in possession of laptops from a strong room in Jagdalpur on Thursday, December 6.
Find not interested in reporting or questioning EC officials the EVM lapses and stolen of EVMs and security breach at strong room where EVMs been kept major TV channels busy in coming out with Exit Polls