Desiya Thennindiya Nadhigal Inaippu Sangam, state president P Ayyakannu, said during the state executive meeting was held in Tiruchy and at the meeting it was resolved against the Farm Bill claimed to be anti-farmer act and decided to stage a protest in New Delhi demanding to withdraw the Bill.
"The confederation of farmers associations has decided to hold a mega rally in New Delhi on November 26 and 27 in which around 25 lakh farmers from across the nation are expected to participate.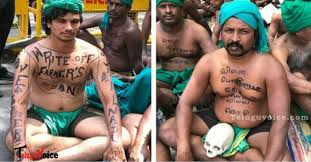 We the farmers from Tamil Nadu would tonsure our heads and participate in the rally half naked. So far 500 farmers from our association have volunteered to take part in such a novel protest," Ayyakannu said.